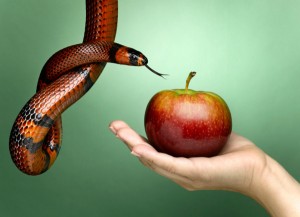 In the 80's I worked in a clothing retail store for men. It was a great experience; where I developed personally and professionally, thanks to the "bear" as respectfully and loving way but also with some fears we named our boss. This man taught us all a great sense of responsibility and fidelity to our patron.
One of the things he said was that we had to work with pride in what we did. That whatever we do was not an insignificant task, there is a great honor in work in this humble store, where many people visited… after that pep talk, immediately, he gave us a broom and sent us to sweep the sidewalk, or asked us to clean the bathroom, or clean the showcase windows… or he simply shouted "pay attention to our customers".
I learned a lot from this man. I remember one day he told me that when he said pay attention to our customers, was not only so that we went out to the street to look for people, that his intention was for us to give the customer all of our attention, no matter if the customer buy something or not.
Following his advice, it was a Saturday, graduation time, I had to attend a family that wanted a jacket for her son. The choice for clothing for the boy and his parents where not the same; It was the era of Miami Vice and the boy wanted a jacket like the one Don Johnson wears in the show, bright pastel colors. The boy was very excited when he tried his Jacket, then he came out of the fitting room to show it to his parents to seek the approval of them… they look at it and with a gesture of horror the father tells him in a firm tone… boy! "Take off that thing that is uglier than a mortal sin ".
That day I laughed and yet whenever I remember this story I chuckle, but actually if think about the mortal sin there is nothing funny about it, especially the effects in our souls and in our relationship with God.
The problem is that humanity has no awareness of what is a mortal sin and the effect on us. We have accepted everything as it is without checking if it is good for our soul and if it affects our relationship with God. We care about our self-image and how can we have an image that is acceptable to the world… but what about our souls? Are we going to allow mortal sin to transform it with its ugliness?
Our soul is precious, is the gift that God gave us so we could take care of it with a special zeal. Don't let the ugliness of sin to transform your soul. Educate yourself on what is evil and don't let yourself get caught by the stream; start to live a life full of happiness and grace a beautiful life the way God intended don't carry what is good, away.
"God is always trying to give good things to us, but our hands are too full to receive them."-San Agustín de Hipona
In the arms of Mary
El padre