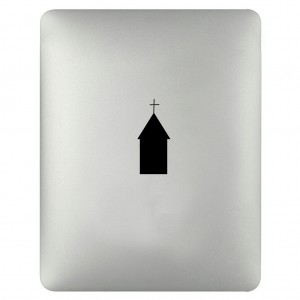 Last couple of weeks I was carefully analyzing my face book page and you have no idea how many people write or publish things about faith and God. , The more I read the more I realize that cyber theologians are, as they say in Ponce… a big bunch.
But also I saw other things they published and I wonder if indeed what they are expressing in their pages, they publish it because it is something that I find nice and make it pleasant or because it has truly touched their souls. And if they happen to the soul … then does this mean that there is a change in their lives?
They say that what comes out of your mouth is what the heart is full and I think that's true. But what happens when God is not what fills your heart … then you begin to repeat what we hear without internalize what we're saying. You see this is part of the conversion process.
Not just read the Bible, it is putting into practice what we are told. There is a film that has many irreverence; Dogma is the name of the film; but one of the most unique things I've heard came from this film: BIBLE = Basic Instructions Before Leaving Earth; and it is a reality before reaching the Kingdom of God we must know what the Bible, which is not a dead word, says… and this is Christ talking to.
That's what I do not understand … we see all these things in Facebook and read the Bible … and what about our life … nothing, zero, Zit … we do not change our hearts or our ways.
In order to start changing our lives, read the scriptures, which haven't lost any actually, I think that today they are more alive than ever, Christ is alive trough them. Do not be one more publisher of nice things by publishing things on Facebook because they are cute … show it with your actions. Is by this that you will publish , without words but with your actions that God is integral part of your life. Do not be afraid to proclaim the truth that Christ is alive, and he wants us to come to Him.
Continue to pray for one another
In the arms of Mary
El padre